NILES SWOOSH
Niles is the Greatest Of All Time sitcom character, so what better way to honor the GOAT than with an smart, iconic athletic design that is totally original and has nothing to do with a shoe company. Presenting: The Niles Sw00sh.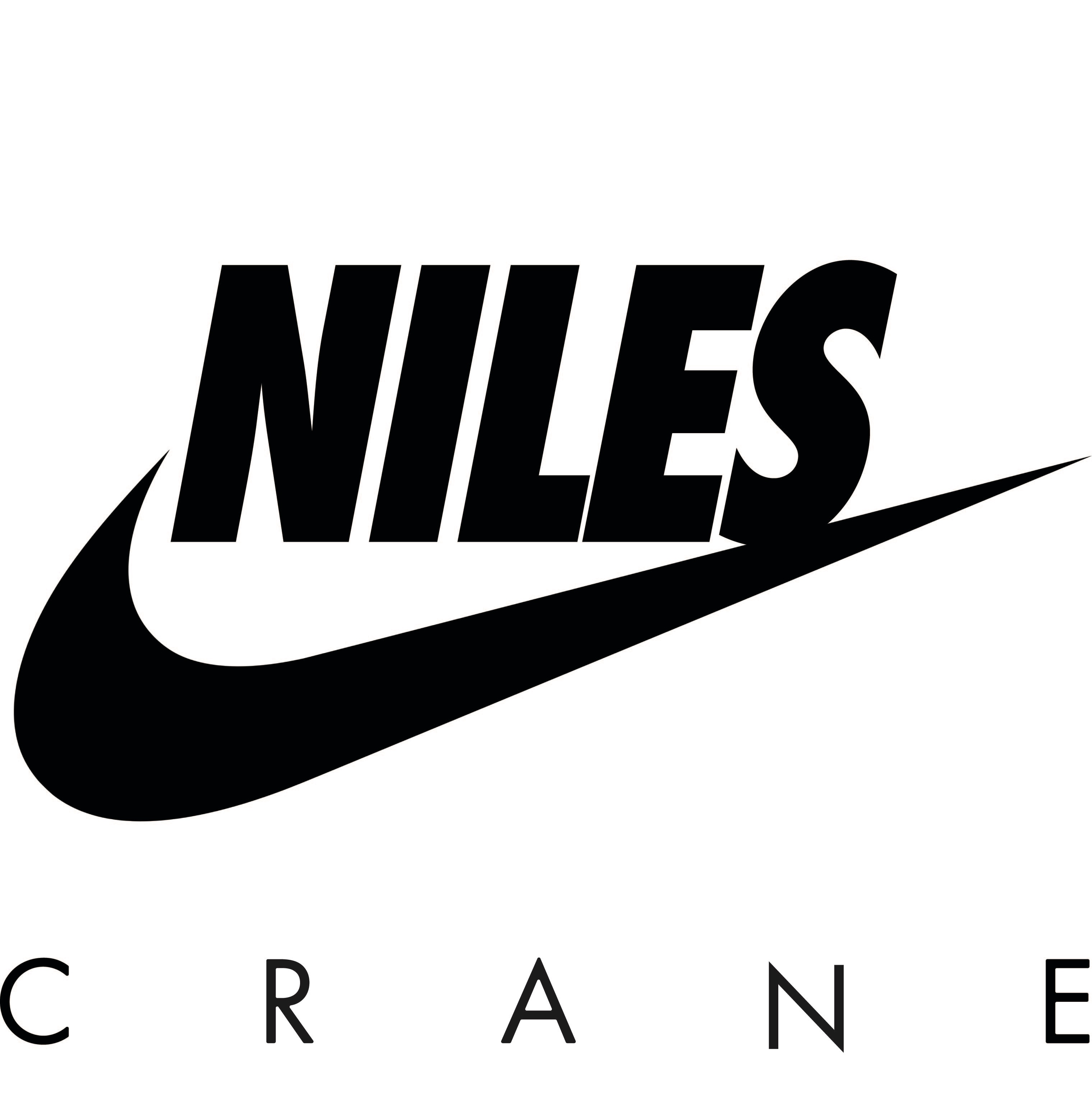 Printed on vintage. All sizes, All colors, released in small batches.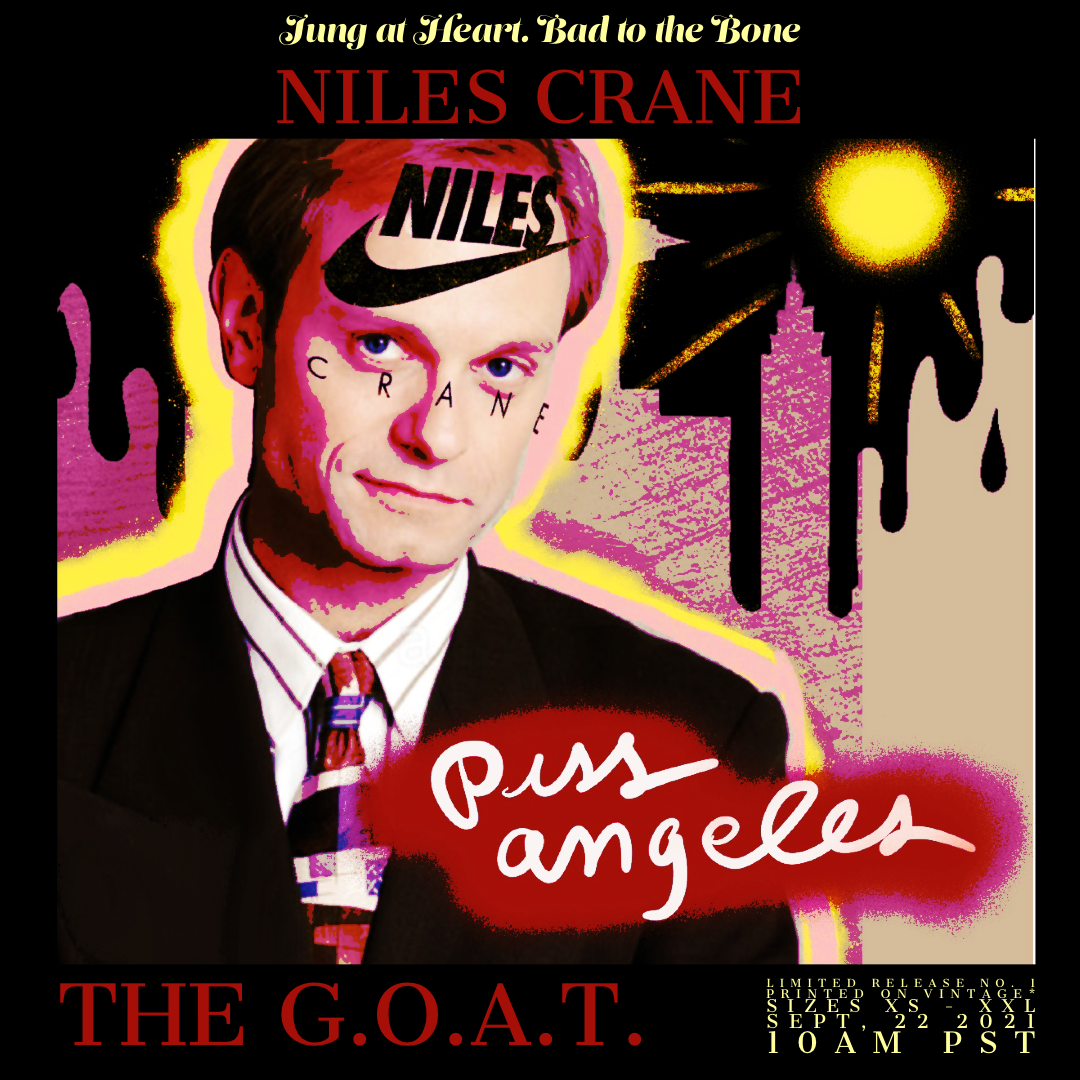 "NILES GOTTA HAVE IT"